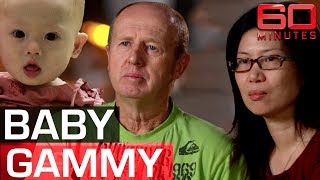 A baby with Down syndrome at the centre of an international surrogacy dispute was held by the Family Court of Western Australia not to have been abandoned in Thailand by his Australian parents.
This case involved twin children, Gammy, and his sister, Pipah, born in Thailand to a surrogate mother ("the surrogate") using a Western Australian man's sperm ("the father") and an anonymous donor's eggs. The father returned to Australia with Pipah, but not Gammy. It was claimed by the surrogate that the father had abandoned Gammy in Thailand because Gammy had Down Syndrome. The surrogate issued proceedings in Western Australia seeking the return to her of Pipah to live with her. The father opposed the Application and wanted Pipah to stay living with him. The father had previous convictions going back to 1999 for child sex offences.
Then feel free to comment on the Court's conclusion, the media's representation, and the legal, ethical and future consequences of artificial reproductive technology as it applies to family law.
Important Decision - Media Publications

Related Video